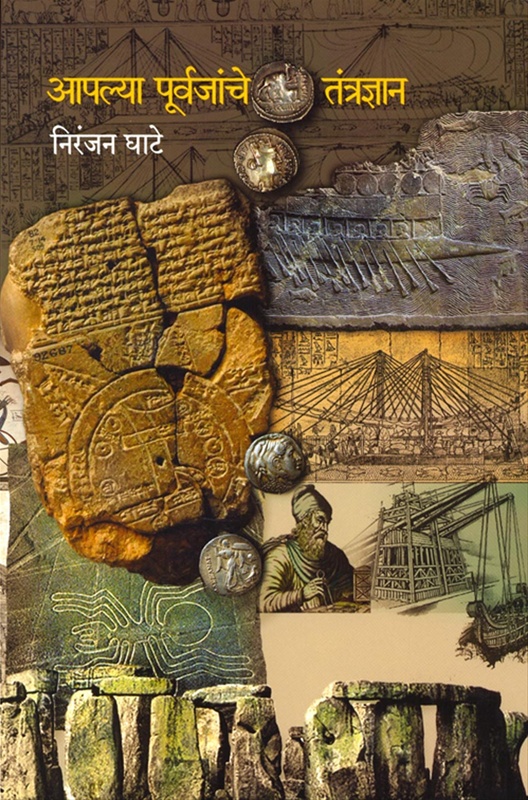 आपल्या पूर्वजांचे तंत्रज्ञान
Author:
निरंजन घाटे

Publication:
मेहता पब्लिशिंग हाऊस

Pages: 230
Weight: 230 Gm
Binding: Paperback
ISBN13: 9788190734424
Hard Copy Price:
10% OFF
R 250
R 225
/ $ 3.60
Shipping charges will be applicable for this book.
For International orders shipment charges at actual.
Buy Print Book
Standard delivery in 2-3 business days | Faster Delivery may be available
Preview
Summary of the Book
माहिती-तंत्रज्ञान' हा शब्द परवलीचा बनलेलं आजचं युग आणि आधुनिक अभियांत्रिकी कमाल दर्शविणारी तंत्रज्ञानाची नानाविध रूपं ! ही द्योतक आहेत; पूर्वजांच्या अनुभवसिद्ध ज्ञानाची, प्रयोगशीलतेची. आजघडीला तंत्रज्ञानाचा हा अफाट डोलारा साकारलाय, तो पूर्वजांच्या अगाध प्राचीन तंत्रज्ञानाच्या भक्कम पायावर. काळाच्या ओघात, मानवजातीच्या जडणघडणीत लोप पावलेल्या, नामशेष झालेल्या या प्राचीन तंत्रज्ञानाची अपूर्व ओळख...
sourabh kulkarni
02 Jun 2021 05 30 AM
uttam pustak . pustakachi prastavana suddha uttam . mi he pustak vachayala ghetale ani vachun zalyanantarach khali thevale . Niranjan Ghate yaanni lihileli pustake asataatach uttam ani he pustak suddha tyala apvad nahi .
gargee jadhav
01 May 2013 05 30 AM
very good.