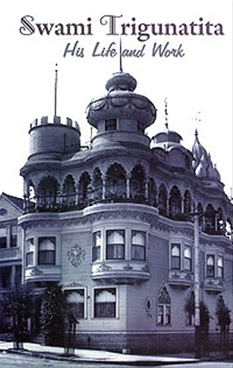 Swami Trigunatita : His Life and Work
Publication:
Advaita Ashram

Pages: 456
Weight: 660 Gm
ISBN10: 8175052066
Hard Copy Price:
10% OFF
R 150
R 135
/ $ 1.93
Shipping charges will be applicable for this book.
For International orders shipment charges at actual.
Buy Print Book
Standard delivery in 2-3 business days | Faster Delivery may be available
Summary of the Book
This wonderful book gives the readers a vivid picture of one of Sri Ramakrishna's great disciples whose colorful and profoundly influential life has heretofore been little known. The author, besides describing the life of Swami Trigunatita in India gives a detailed account of his pioneering work in the West in nurturing the seeds of Vedanta Movement sown there by Swami Vivekananda. This book is must for everyone interested in the Ramakrishna-Vivekananda Movement.