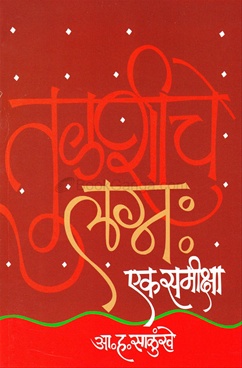 तुळशीचे लग्न : एक समीक्षा
Authors:
डॉ. आ. ह. साळुंखे

Publication:
लोकायत प्रकाशन

Pages: 96
Weight: 99 Gm
Binding: Paperback
Hard Copy Price:
R 100 / $ 1.43
FREE Delivery in Maharashtra on orders over ₹499.00
For International orders shipment charges at actual.
Buy Book
Standard delivery in 2-3 business days | Faster Delivery may be available
Preview
Santosh Rautpatil
28/09/2013
Its a cultural shock to a mediocre, which is in fact a true story, if read carefully and analytically. Here we get the ancient form of 'Rape'. How blindly we follow the things. Really worth reading.