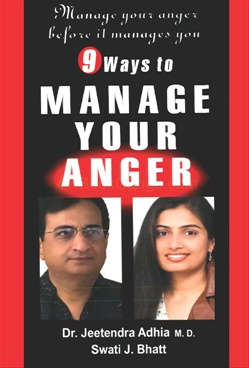 9 Ways to Manage Your Anger
Authors:
Dr. Jeetendra Adhia

,
Swati J. Bhatt

Publication:
Rudra Publication

Pages: 128
Weight: 190 Gm
Binding: Paperback
Share This Link:
https://www.bookganga.com/R/66P54
Hard Copy Price:
R 100 / $ 1.43
FREE Delivery in Maharashtra on orders over ₹499.00
For International orders shipment charges at actual.
Buy Book
eBook Price: R 100 / $ 1.43
Standard delivery in 2-3 business days | Faster Delivery may be available
Preview
As such, I like the simplicity, quotations and impactful writing of Dr.Adhiya and I like this piece too. Very concise yet beautiful !! Must read.