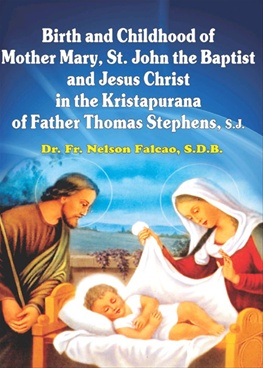 Birth And Childhood Of Mother Mary, Saint John The Baptist And Jesus Christ In The Khristpurana Of Father Thomas Stephens S. J.(English)
Publication:
Kristu Jyoti Publications

Binding: Paperback
Hard Copy Price:
R 95 / $ 1.36
FREE Delivery in Maharashtra on orders over ₹499.00
For International orders shipment charges at actual.
Buy Book
eBook Price: R 95 / $ 1.36
Standard delivery in 2-3 business days | Faster Delivery may be available