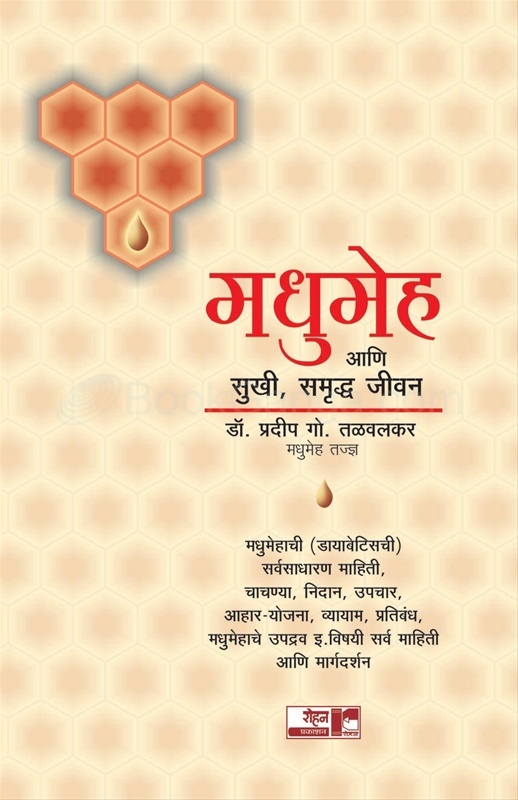 मधुमेह आणि सुखी समृद्ध जीवन
Authors:
डॉ. प्रदीप तळवलकर

Publication:
रोहन प्रकाशन

Pages: 132
Weight: 140 Gm
Binding: Paperback
ISBN10: 8186184621
Hard Copy Price:
26% OFF
R 125
R 93
/ $ 1.33
Shipping charges will be applicable for this book.
For International orders shipment charges at actual.
Buy Print Book
Standard delivery in 2-3 business days | Faster Delivery may be available
Preview
Summary of the Book
The author is a renowned medical practitioner from Mumbai. The number of diabetic patients is on the rise. The situation warrants the provision of a comprehensive and reliable guide to patients and their immediate family members. Written in simple language but whetted by scientific facts, the author has rendered guidance pertaining to diabetes and tests required to ascertain its presence remedial measures to control the disease. Precautions to be taken in general and in case of Hypoglycaemia. Guidance about taking pills and insulin injections etc.