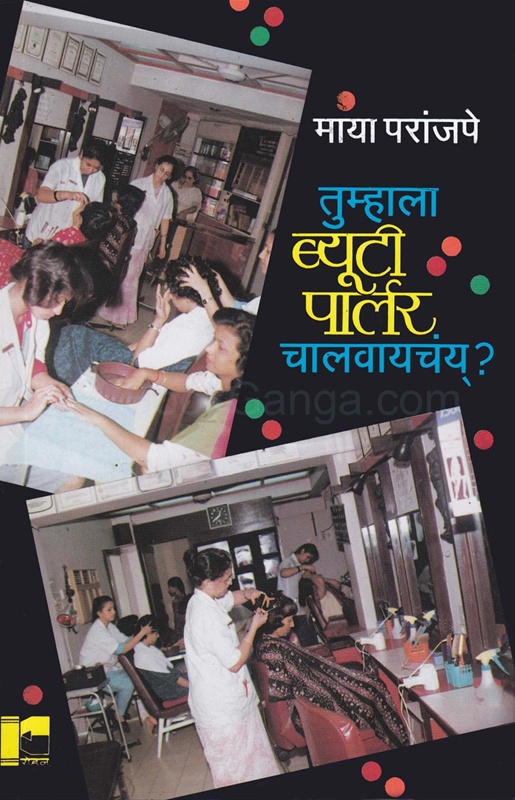 तुम्हाला ब्युटी पार्लर चालवायचंय् ?
Authors:
माया परांजपे

Publication:
रोहन प्रकाशन

Pages: 87
Weight: 104 Gm
Binding: Paperback
Hard Copy Price:
25% OFF
R 100
R 75
/ $ 1.07
Shipping charges will be applicable for this book.
For International orders shipment charges at actual.
Buy Print Book
Standard delivery in 2-3 business days | Faster Delivery may be available
Preview
Summary of the Book
Maya Paranjape, a graduate qualified in natural beauty therapy is a member of British Association of Beauty therapy and Cosmetology. In this unique book she has rendered guidance to those aspiring to run a beauty parlour. Several suggestions covering the following precautions to be taken before setting up a beauty parlour:

* Interior decoration and cleanliness required for the parlour.

* Key-factors and logistics involved in its success. Efficiency level of the director and requisite staff have been spelt out clearly and systematically.

* Accompanied by useful tips and sketches.
PUSHPA INGOLE
07 Sep 2014 05 30 AM
please send me the book tumahala beauty parlor chlwayachy by corier