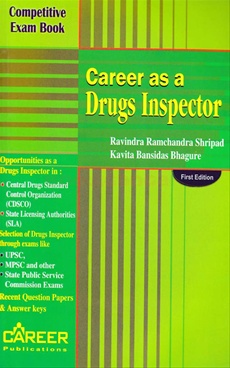 Career As A Drugs Inspector
Publication:
Career Publication

Pages: 250
Weight: 500 Gm
Binding: Paperback
ISBN13: 9789382322207
Hard Copy Price:
R 450 / $ 6.43
FREE Delivery in Maharashtra on orders over ₹499.00
For International orders shipment charges at actual.
Buy Book
Standard delivery in 2-3 business days | Faster Delivery may be available
complete information about DI post & exam guidance...
best book for guidance of drugs inspector exam
Really Helpful for Track Guidance!!