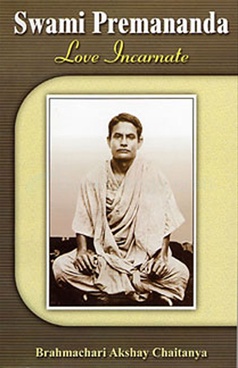 Swami Premananda : Love Incarnate
Author:
Akshay Chaitanya

Translators:
Prasun De

,
Swami Swahananda

Publication:
Advaita Ashram

Pages: 240
Weight: 240 Gm
Binding: Paperback
ISBN10: 817505252X
Hard Copy Price:
10% OFF
R 60
R 54
/ $ 0.77
Shipping charges will be applicable for this book.
For International orders shipment charges at actual.
Buy Print Book
Standard delivery in 2-3 business days | Faster Delivery may be available
Preview
Summary of the Book
Swami Premananda, one of the sixteen monastic disciples of Sri Ramakrishna, was the very embodiment of Divine Love. None could ever come in touch with him without being overpowered by the spell of his love?the love that knew no bounds. This book contains many inspiring glimpses from the life of this great saint.