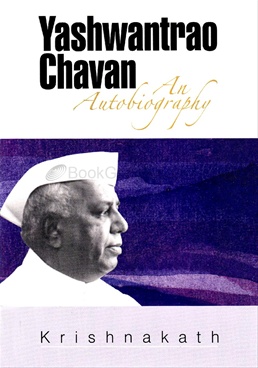 Krishnakath : An Autobiography
Autobiography of Yashwantrao Chavan
Authors:
Yashwantrao Chavan

Translators:
Gayatri Pagdi

Publication:
Rohan Prakashan

Pages: 296
Weight: 570 Gm
Binding: Hard Cover
ISBN10: 9380361777
ISBN13: 9789380361772
Hard Copy Price:
10% OFF
R 395
R 356 / $ 5.09
FREE Delivery in Maharashtra on orders over ₹499.00
For International orders shipment charges at actual.
Buy Book
Standard delivery in 2-3 business days | Faster Delivery may be available
Preview
Summary of the Book
"In the past forty years, including the ones of the Assembly, I have fought ten elections. I have won all of them. At times with a huge margin, at times, with a narrow one, sometimes amidst intense competition and at times unopposed. Every election was a different experience, every time the political criteria were different, every time the political parties in opposition were different. But there was no other election like the one in 1946, which was based on total consensus. With the exception of this one and the Parliament Election of Nasik, all of them were stormy.

The rivals, at times, went all out to attack me and plumbed new depths of indecency and bitterness. I was my own chief campaigner in all those elections. I realized that my biggest strength was a friendly, cultured, principled and candid dialogue with the voters. I remained undefeated in the entire storm with the blessings of the people and the support of my friends. What more can one desire in the politics of a democracy?"