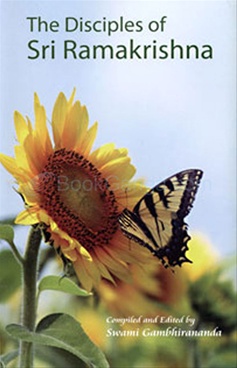 The Disciples of Sri Ramakrishna
Author:
Swami Gambhirananda

Publication:
Advaita Ashram

Pages: 480
Weight: 620 Gm
Binding: Hard Cover
ISBN10: 8175053364
Hard Copy Price:
R 150
/ $ 2.14
Shipping charges will be applicable for this book.
For International orders shipment charges at actual.
Buy Print Book
Standard delivery in 2-3 business days | Faster Delivery may be available
Summary of the Book
This is an enlarged edition of our earlier publication, the Apostles of Sri Ramakrishna. Brief life sketches of some lay disciples of Sri Ramakrishna have been added and the book has been thoroughly revised.