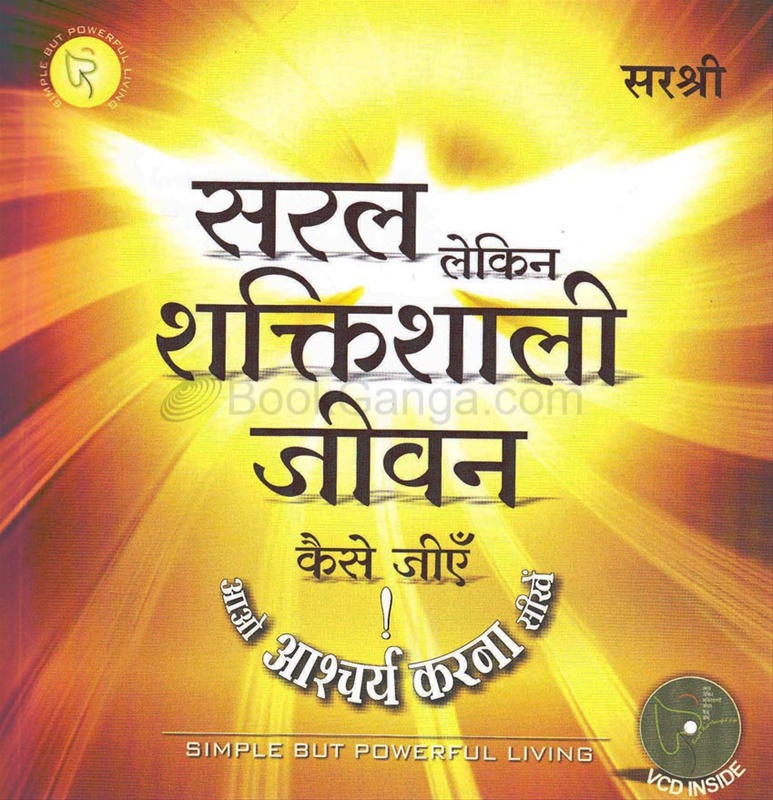 सरल लेकिन शक्तिशाली जीवन कैसे जीएँ
Authors:
सरश्री

Publication:
वॉव पब्लिशिंग्ज् प्रा. लि.

Pages: 154
Weight: 150 Gm
Binding: Paperback
ISBN13: 9788184152579
Hard Copy Price:
26% OFF
R 125
R 93
/ $ 1.33
Shipping charges will be applicable for this book.
For International orders shipment charges at actual.
Buy Print Book
Standard delivery in 2-3 business days | Faster Delivery may be available
Preview
Summary of the Book
There are four types of lives:

First type: This type of life is spontaneous, simple and straightforward; it is like a straight line. When one lives with one's spontaneous mind in action, one lives a straightforward, clear and rewarding life.

Second type: When life loses its straightforward character and becomes grasping and greedy, one commits fraud and starts living a dual life.

Third type: This life is a mix of simplicity and complications. In this type of life the person sometimes lives in a straightforward manner but sometimes loses his discretion. In good situations he exhibits a Godlike behavior, whereas in bad situations sometimes he behaves like a devil.

Fourth type: The fourth type of life is a valuable one. It is spontaneous and straightforward; simple but powerful. This type of life resembles an exclamation mark. It is straightforward and with an eye for experiencing the abundant surprises or wonders in nature. This is the ideal type of life, and this book shows you how to live it. Human life itself is a big wonder. God gives you every day of your life; you should develop an eye for the countless wonders encountered every day.

This art of appreciating the wonders makes one powerful; making it possible to live in the present and get the maximum benefit from one's activities. One should not indulge into the past or future. Ask yourself two questions "What did I learn from my past?" and "What will I do differently in the future?"Answering these questions honestly will free you from your past and future, enabling you to concentrate on the present, so as to derive the maximum benefit.