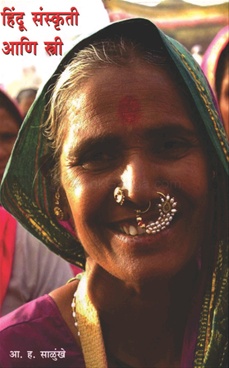 हिंदू संस्कृती आणि स्त्री
Authors:
डॉ. आ. ह. साळुंखे

Publication:
लोकवाङमय गृह

Pages: 228
Weight: 320 Gm
Binding: Paperback
ISBN10: 8186995129
Hard Copy Price:
10% OFF
R 200
R 180 / $ 2.57
FREE Delivery in Maharashtra on orders over ₹499.00
For International orders shipment charges at actual.
Buy Book
eBook Price: 40% OFF R 200 R 120 / $ 1.71
Standard delivery in 2-3 business days | Faster Delivery may be available
Preview
Nakki Vacha... Life Badlun Jail
Santosh Rautpatil
19/08/2013
Its "must read" book.
All those, who are working for women's freedom must read this book first, as it depicts the roots of the problem of why and how women have been kept deprived. The author has studied the issue very deeply and has gained the authority to talk on this. Without knowing the fact, there in no sense in going ahead on women's issues. This the the first great creation in this field.
Great book by great author