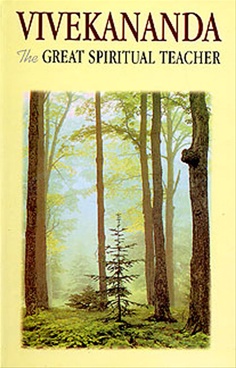 Vivekananda: The Great Spiritual Teacher
Publication:
Advaita Ashram

Pages: 600
Weight: 700 Gm
Binding: Hard Cover
ISBN10: 8175051477
Hard Copy Price:
10% OFF
R 150
R 135
/ $ 1.93
Shipping charges will be applicable for this book.
For International orders shipment charges at actual.
Buy Print Book
Standard delivery in 2-3 business days | Faster Delivery may be available
Summary of the Book
What is it about Swami Vivekananda that makes him a great spiritual teacher? The obvious answer would be his spiritual realizations. But other great saints, too, have had such spiritual experiences and yet have not become world famous or made the kind of impact that the Swami did. The answer to this question comes from his Master, Sri Ramakrishna. The Swami was born with a divine mission. What that mission was, how the Swami fulfilled it, how he lived his life — these are some of the subjects dealt with in the thirty-nine illuminating articles of this volume. A highly valuable anthology for all the lovers of the great Swami.