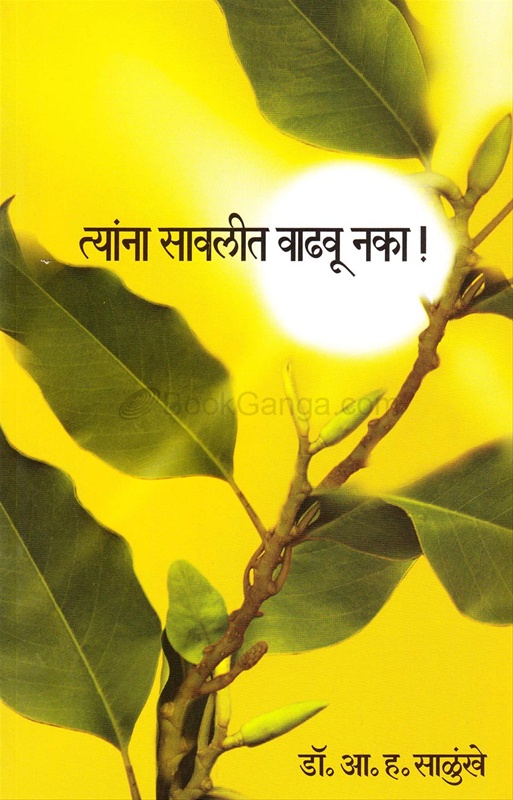 त्यांना सावलीत वाढवू नका !
Authors:
डॉ. आ. ह. साळुंखे

Publication:
लोकायत प्रकाशन

Pages: 64
Weight: 65 Gm
Binding: Paperback
Hard Copy Price:
26% OFF
R 70
R 52
/ $ 0.74
Shipping charges will be applicable for this book.
For International orders shipment charges at actual.
Buy Print Book
Standard delivery in 2-3 business days | Faster Delivery may be available
Aniket Patil
02 Sep 2020 05 30 AM
This book is about authors experience about nature and human nature. Author explains it via connecting both the examples. e.g. Constant exposure to sunlight make tree dull, similarly constant exposure to darkness. He take this idea and connects it to children and their mind. Its a responsibility of parents and teachers to treat them in a proper manner so they will get best of both. Such kind of general topics are there. I think they are more suited for Magazine or newspaper and that too in a single column or article. Expanding it to books with no substance doesn't make any sense. However, this book can be good for those who are starters, early readers. Students in their teens. Maximum 2.5 stars for beginners and 2 stars for experienced readers. Overall this was better book than his earlier book(Mitrana Shatru karu Naka! मित्रांना शत्रू करू नका, which as a disaster) , atleast he stick to his point/topic this time.