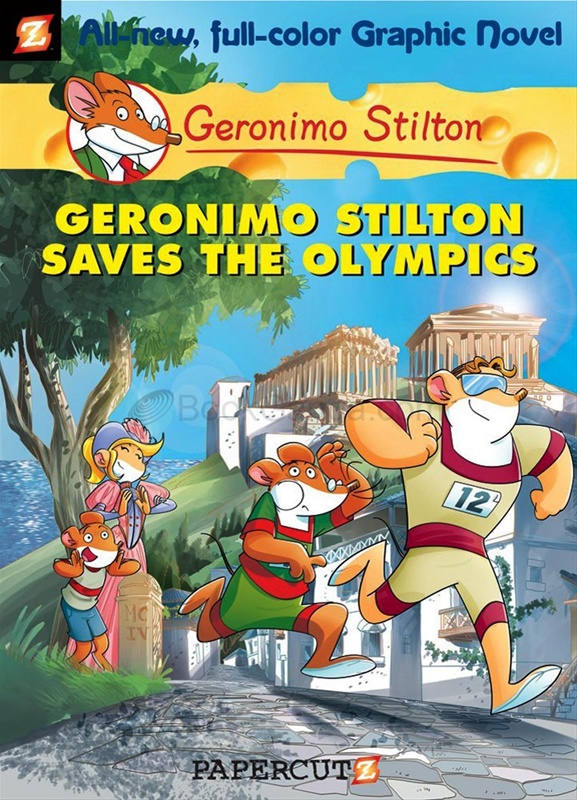 Geronimo Stilton : Geronimo Stilton Saves The Olympics
Book # 10 from Series Name: GERONIMO STILTON
Author:
Geronimo Stilton

Publication:
Scholastic

Pages: 56
Weight: 147 Gm
Binding: Paperback
ISBN10: 1597073741
ISBN13: 9781597073745
Hard Copy Price:
25% OFF
R 350
R 262
/ $ 6.00
Shipping charges will be applicable for this book.
For International orders shipment charges at actual.
Buy Print Book
Standard delivery in 2-3 business days | Faster Delivery may be available
Preview
Summary of the Book
Athens, Greece: the first Olympic Games are about to take place, and the Pirate Cats have traveled back in time to enter the competition. The fiendish felines plan to win as many events as they can, and become legendary athletes. But these cats aren't exactly in playing shape! In order to gain an edge, they bring all sorts of modern-age sports gear to improve their odds of winning. It's up to Geronimo and the gang to foil their scheme and save history.