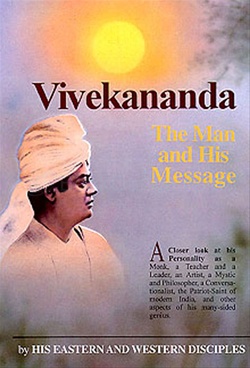 Vivekananda: The Man and His Message
Publication:
Advaita Ashram

Pages: 192
Weight: 140 Gm
Binding: Paperback
ISBN10: 8175050004
Hard Copy Price:
12% OFF
R 42
R 37
/ $ 0.53
Shipping charges will be applicable for this book.
For International orders shipment charges at actual.
Buy Print Book
Standard delivery in 2-3 business days | Faster Delivery may be available
Summary of the Book
This wonderful book gives the readers a closer view of Swami Vivekananda's personality as a monk, a teacher and leader, an artist, a mystic and philosopher, a conversationalist, a patriot-saint of modern India, and several other aspects of his many-sided genius. This over-view of the Swami's life with its in-depth study of his personality by his disciples is surely to be read by his lovers and admirers with absorbing interest and much profit.