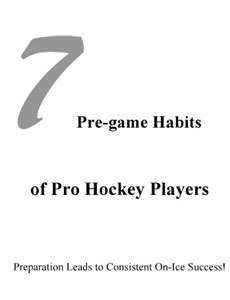 7 Pre-game Habits of Pro Hockey Players
Publication:
Score 100 goals Publishing

Pages: 206
ISBN13: 9780615312644
Share This Link:
https://www.bookganga.com/R/2UGWG
Standard delivery in 2-3 business days | Faster Delivery may be available
Summary of the Book
My captain cranked up the volume of Metallica's "One."
It was now blaring out of the visitor's locker room.
The opening weekend of the college hockey season had finally come. Looking down the hallway at the other 25 players in the brand new Wisconsin rink, we were supposedly one of the best teams in the country. We traveled by bus from South Bend, Indiana, to play the inaugural game at the Kohl Center. The new
home of the Wisconsin Badgers. For us, it was the culmination of getting out of bed at 6 a.m. for strength and conditioning training,
then preseason practice, and now finally, the season was hours away.