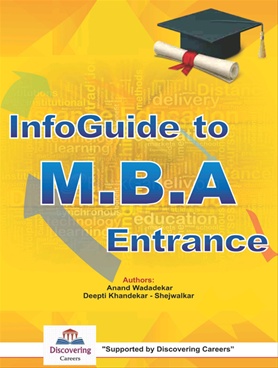 Info Guide To M.B.A Entrance
Author:
Anand Wadadekar

,
Dipti Khandekar

Publication:
BookGanga Prakashan

Pages: 48
eBook Price: R 80 / $ 1.14
Preview
Snehal
10 Oct 2014 05 30 AM
It helped in deciding which entrance exams to go for. Indeed helpful.
Pranoti
10 Oct 2014 05 30 AM
The best thing about this book is that they have given differences in courses like PGDM,PGDBA and MBA.Must read for graduation students.
Prasad Joshi
10 Oct 2014 05 30 AM
I think this book should be used by every MBA student to get best guidelines for entrance exam. Thank you, Anand Sir & Dipti Madam for providing useful source of information.
Definitely a must Buy for every parent and MBA aspirant. Its better to be well informed before making a decision
Very useful book for MBA aspirants. One stop information guide to MBA entrance tests information and also other important points.