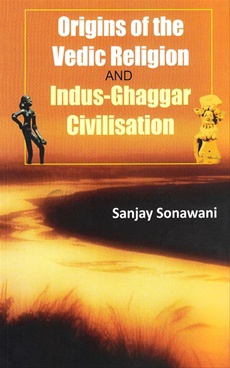 Origins Of The Vedic Religion And Indus - Ghaggar Civilisation
Authors:
Sanjay Sonawani

Publication:
Prajakt Prakashan

Pages: 264
Weight: 236 Gm
Binding: Paperback
ISBN13: 9788193117507
Hard Copy Price:
10% OFF
R 320
R 288 / $ 4.11
FREE Delivery in Maharashtra on orders over ₹499.00
For International orders shipment charges at actual.
Buy Book
Standard delivery in 2-3 business days | Faster Delivery may be available
Preview
Kaivalya Shinde
11/12/2015
Thought provoking book that throws light on our ancient past from entirely different point of view. We had so far European, Communist and RSS views and their unending debate over origins, but Mr. Sonawani takes unbiased approach and probes in the questions posed by our past. Must read.
A must read, deeply researched book which throws light on the many misconceptions of Indian as well western masses. Mr. Sonawani has done remarkable work by challenging European theories of so-called migrations/invasions while proposing a new theory which sounds more logical. I am eagerly waiting what Talageri and Kazanas has to say on this book.