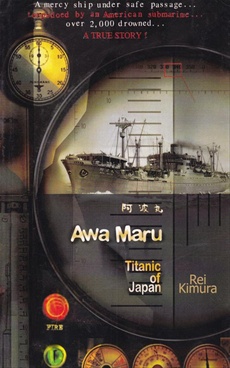 Awa Maru Titanic Of Japan
Authors:
Rei Kimura

Publication:
Mehta Publishing House

Pages: 176
Weight: 157 Gm
Binding: Paperback
ISBN13: 9788184981377
Hard Copy Price:
25% OFF
R 200
R 150
/ $ 2.14
Shipping charges will be applicable for this book.
For International orders shipment charges at actual.
Buy Print Book
Standard delivery in 2-3 business days | Faster Delivery may be available
Summary of the Book
A mercy ship under safe passage... torpedoed by an American submarine...over 2,000 drowned...A TRUE STORY! On the 1st of April 1945, a Japanese hospital ship that had been given safe passage by the Allies, in the dead of night, was mistaken for a military vessel and torpedoed by the American submarine queen fish.

It sank within minutes taking almost all of the 2007 passengers to their watery graves. This is the gripping story of the Awa Maru, the little known Titanic of Japan. Follow the journey of Kyoko Tanaka, whose parents and brother had been passengers on the Awa Maru as she set sail on her own voyage of discovery.