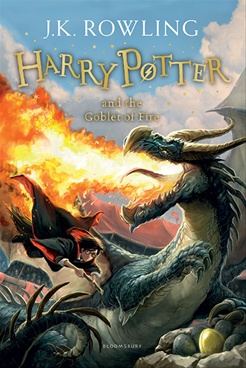 Harry Potter And The Goblet Of Fire
Author:
J. K. Rowling

Publication:
Bloomsbury India

Binding: Paperback
ISBN13: 9781408855683
Hard Copy Price:
25% OFF
R 699
R 524
/ $ 7.49
Shipping charges will be applicable for this book.
For International orders shipment charges at actual.
Buy Print Book
Standard delivery in 2-3 business days | Faster Delivery may be available
Preview
Summary of the Book
When the Quidditch World Cup is disrupted by Voldemort's rampaging supporters and the terrifying Dark Mark appears against the night sky, it is obvious to Harry Potter that, far from weakening, Voldemort is getting stronger.

Back at Hogwarts for the fourth year Harry is astonished to be chosen to represent the school in the Triwizard Tournament. The competition is dangerous, the tasks terrifying, and true courage is no guarantee of survival – especially with the Dark Lord's forces on the rise.