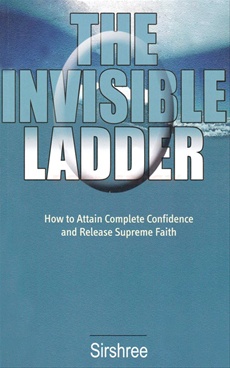 The Invisible Ladder - How To Attain Complete Confidence..
Authors:
Sirshree

Publication:
Scion Publication Pvt. Ltd.

Pages: 184
Weight: 180 Gm
Binding: Paperback
ISBN13: 9788184150223
Hard Copy Price:
25% OFF
R 140
R 105
/ $ 1.50
Shipping charges will be applicable for this book.
For International orders shipment charges at actual.
Buy Print Book
Standard delivery in 2-3 business days | Faster Delivery may be available
Preview
Summary of the Book
Assuming life to be a game of snakes and ladders, everyone believes there are a lot of ups and downs in the journey from 1 to 100. But what if there existed an invisible ladder that took you directly from 1 to 99? The two beams of the ladder are complete confidence and supreme faith and the rungs are being positive-minded, present-minded and single-minded. Thus this book makes that invisible ladder visible for you to climb and attain the highest success and joy in every aspect of your life.