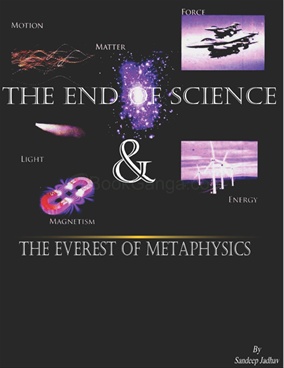 The End of Science & The Everest of Metaphysics
Authors:
Sandeep Jadhav

Publication:
Sandeep Jadhav

Pages: 182
Binding: Paperback
eBook Price: R 350 / $ 20.00
Standard delivery in 2-3 business days | Faster Delivery may be available
Preview
sanseep v jadhav
25/01/2013
This is my first book. I m new in this field ( Book writing & publication ). Writing another book named THE HOPELESS GOVERNMENT & THE STUPID SOCIETY. My Mail Id :- sanjadhav111@gmail.com
This is new topic for me. It is a very good book to understand the new world of Metaphysics and opens the new doors from where our science ends. I really appreciate the efforts put.
ajay wagh
12 Apr 2012 05 30 AM
good job
Nideshak sabha
26/11/2012
Good try to change attitude.