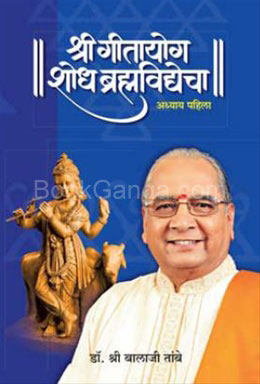 श्री गीतायोग : शोध ब्रह्मविद्येचा - अध्याय पहिला
Author:
डॉ. बालाजी तांबे

Publication:
बालाजी तांबे फाउंडेशन

Pages: 110
Weight: 130 Gm
Binding: Paperback
Hard Copy Price:
25% OFF
R 120
R 90
/ $ 1.29
Shipping charges will be applicable for this book.
For International orders shipment charges at actual.
Buy Print Book
Standard delivery in 2-3 business days | Faster Delivery may be available
Preview
Summary of the Book
Bhagwad Gita made easy and can be practically applied to our daily lives.
Abhijeet Dorge
04 Jan 2011 05 30 AM
Bhavatgita made it easy to understand with daily life examples. very practical. worth buying.Every book of Dr.Shri Balaji Tambe Guruji is very useful and easy to understand.