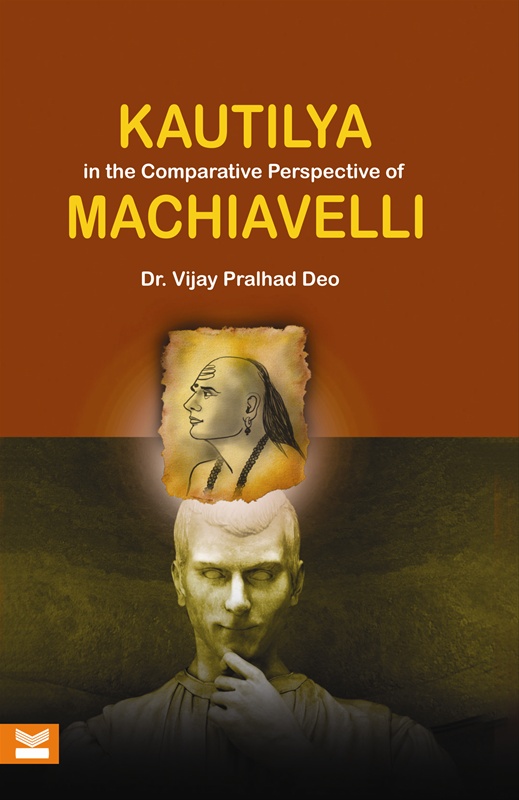 Kautilya in the Comparative Perspective of Machiavelli
Author:
Vijay Deo

Publication:
BookGanga Publications

Pages: 432
Binding: Paperback
ISBN13: 9789386625274
Hard Copy Price:
25% OFF
R 599
R 449
/ $ 6.41
Shipping charges will be applicable for this book.
For International orders shipment charges at actual.
Buy Print Book
Standard delivery in 2-3 business days | Faster Delivery may be available
Summary of the Book
The author of the book "Kautilya in the Comparative Perspective of Machiavelli" examines political thoughts of Kautilya with political thoughts of Machiavelli as a well conceived exercise in the field of comparative political thought. Though separated by more than a millennium and half a Kautiya and Machiavelli bear resemblance in regard to the elements of the categories of their political thought. The re-examination of the existing comparison between the two political thinkers in the light of the available literature attempted by the author is welcome.
Kautilya stands out as one of the early thinkers devoting his thought to the governance of the state and the statecraft. Therefore, comparative evaluation of Kautilya and Machiavelli in terms of realism, ideology, influence of religion, historical sense and the reach of perspective is bound to differ. But their significant respective positions in the development of political thought in India and Europe and in the specific historical situation that obtained in their respective countries would call for a fresh essay in such comparison using different angles of vision and new research tools. The book is a great success, and therefore, is welcome.