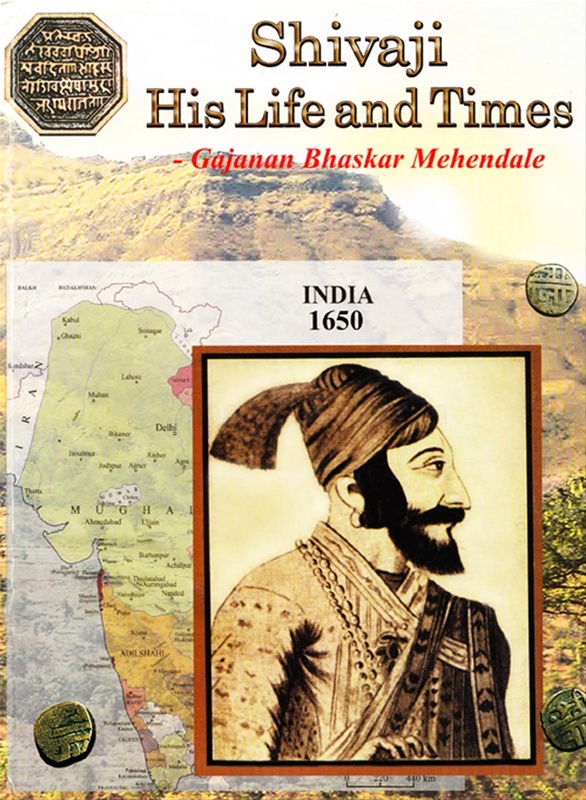 Shivaji His Life And Times
Author:
Gajanan Bhaskar Mehendale

Publication:
Param Mitra Publications

Pages: 935
Weight: 2010 Gm
Binding: Hard Cover
ISBN13: 9789380875170
Hard Copy Price:
25% OFF
R 2500
R 1875
/ $ 24.04
Shipping charges will be applicable for this book.
For International orders shipment charges at actual.
Buy Print Book
Standard delivery in 2-3 business days | Faster Delivery may be available
Summary of the Book
The volume will cover Raja Shivaji's life and times along with the strategic and administrative intelligence and excellence. It will also highlight his statesmanship and able generalship in crisp 1100 odd pages.
Highlight of the volume will be Mehendale's hitherto unpublished coverage of these aspects from 1660 to 1680 for which elite Marathi and Indian readers have been waiting for a long. Such an authentic, researched biography in English has not been available for a long time after Sir Jadunath Sarkar's volume in 1919 (6 reprints) and Balkrishna's volume in 1932. The volume will have essential maps drawn with the most state-of-the-art methods, footnotes and bibliography.
In this work he is ably assisted and subordinated (for editing, translation and content restructuring) by a professional, experienced team of Pune.