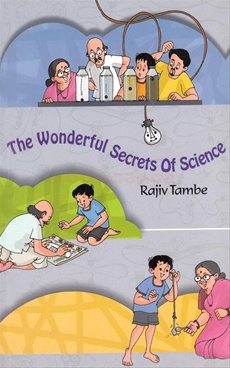 The Wonderful Secrets Of Science
Authors:
Rajiv Tambe

Publication:
Leadstart Publishing

Pages: 149
Binding: Paperback
ISBN13: 9789381836736
Hard Copy Price:
26% OFF
R 149
R 111
/ $ 1.59
Shipping charges will be applicable for this book.
For International orders shipment charges at actual.
Buy Print Book
Standard delivery in 2-3 business days | Faster Delivery may be available
Preview
Summary of the Book
These virtually zero-expenditure, fantastic experiments have been tried and tested, and can be done by children both at home and school, on their own. Narrated as wonderfully engaging stories, many seemingly difficult scientific concepts and phenomena are expiained simply but memorably. Each story inculcates a scientific view and temperament in young, bright and inquisitive minds. Children will love reading these amusing stories and perfrming the innovative experiments.