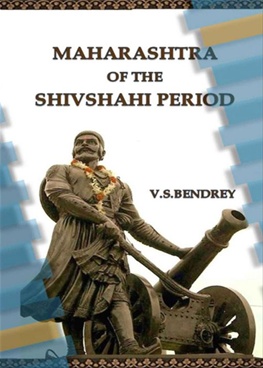 Maharashtra Of The Shivshahi Period
Authors:
V. S. Bendre

Publication:
Sadhana Bendre

Pages: 37
Binding: Paperback
eBook Price: R 75 / $ 1.07
Standard delivery in 2-3 business days | Faster Delivery may be available
Preview
ISHA
09 Jan 2015 05 30 AM
Hard work and research
Parth
09 Jan 2015 05 30 AM
Excellant book for study of Maharashtra
Sudhir
07 Nov 2015 05 30 AM
This aspect of Shivāji's life has not been dealt with fully before.
chaitanya
07 Nov 2015 05 30 AM
Excellan book research ....The natural result of these efforts was visible in the solid support given to Shivāji and his successors by the masses in the establishment of the Hindavi Swarājya national government in Mahārāshtra.
Sadhana
04 Mar 2015 05 30 AM
The true national history will record the seventeenth century as the most important period of great social, as well as political, upheaval in Mahārāshtra.