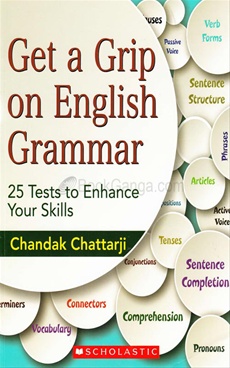 Get a Grip on English Grammar
Author:
Chandak chatterji

Publication:
Scholastic India Pvt. Ltd.

Binding: Paperback
ISBN13: 9789351038665
Hard Copy Price:
25% OFF
R 250
R 187
/ $ 2.67
Shipping charges will be applicable for this book.
For International orders shipment charges at actual.
Buy Print Book
Standard delivery in 2-3 business days | Faster Delivery may be available
Preview
Prashant Kharche
16/05/2020
Excellent..very good even for grown ups...even if you have been educated in an English medium school..