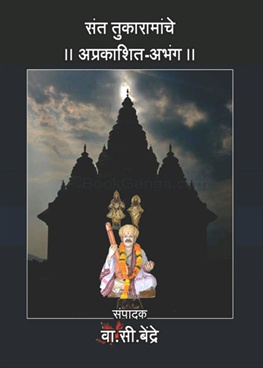 संत तुकारामांचे अप्रकाशित अभंग
Publication:
साधना बेंद्रे

Pages: 175
Binding: Paperback
eBook Price: R 99 / $ 1.41
Standard delivery in 2-3 business days | Faster Delivery may be available
Preview
Chaitanya Errande
16/03/2015
This book contains a treasure trove of rare and unpublished Abhang's of Sant Tukaram Maharaj, the great patron saint of Maharashtra. Sant Tukaram with his Abhang's (devotional poetry) played a pivotal role in shaping the hearts and minds of the Maharashtrain people. Ideas of Swaraj and reform within the hindu dharma would have been impossible without his contribution. Even today his abhangs form the basis of conversation be it political or social.