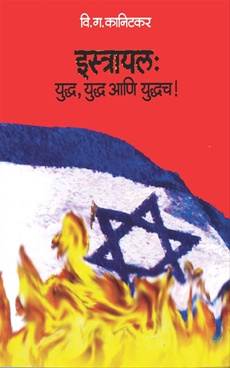 इस्त्रायल: य़ुद्ध, युद्ध आणि युद्धच!
Authors:
वि. ग. कानिटकर

Publication:
रविराज प्रकाशन

Pages: 400
Weight: 490 Gm
Binding: Hard Cover
eBook Price: 52% OFF R 500 R 240 / $ 3.43
Standard delivery in 2-3 business days | Faster Delivery may be available
Preview
Prathmesh Kambli
08 Apr 2015 05 30 AM
Please he pustak kuthe milat asel tar sanga. khup shodhala, naahi milat aahe
KSHITIJ JADHAV
17/08/2013
This book is a very interesting and simmilar of indian history.