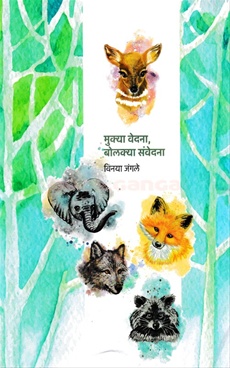 मुक्या वेदना बोलक्या संवेदना
Authors:
विनया जंगले

Publication:
मौज प्रकाशन गृह

Pages: 223
Weight: 310 Gm
Binding: Paperback
ISBN13: 9789350911945
Hard Copy Price:
25% OFF
R 400
R 300
/ $ 4.29
Shipping charges will be applicable for this book.
For International orders shipment charges at actual.
Buy Print Book
Standard delivery in 2-3 business days | Faster Delivery may be available
Preview
Very interesting book on animals . This is a book written by a lady vet who truly loves animals . She observes their behavior and psychology .She writes entirely through different perspective on animals . This is a must read book who wants to know about animal world . You can enjoy reading this book with your whole family right from kids to older ones .