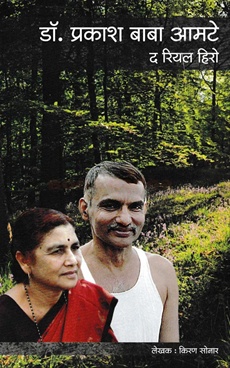 प्रकाश बाबा आमटे द रियल हिरो
Author:
किरण सोनार

Publication:
आनंदी सहवास नाशिक

Pages: 60
Weight: 50 Gm
Binding: Paperback
Hard Copy Price:
25% OFF
R 80
R 60
/ $ 0.77
Shipping charges will be applicable for this book.
For International orders shipment charges at actual.
Buy Print Book
Standard delivery in 2-3 business days | Faster Delivery may be available
Preview
This book is about the current situation in Hemalkasa. They really need supporting hands so please read the book and give yr helping hand. I am the witness of all the happenings in Hemalkasa. It requires a lot of patience and hardwork to build an Institute. Really hatts off to Hon.Prakash Baba Aamte and Mandakini Tai who sacrificed everything for nursing these people. Please read and buy the book so that u can be a part of HELP.