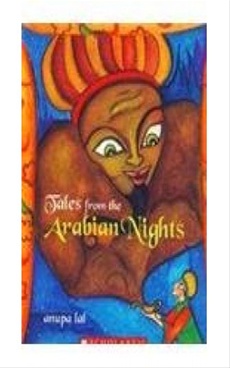 Tales from the Arabian Nights
Authors:
Anupa Lal

Publication:
Scholastic India Pvt. Ltd.

Pages: 160
Binding: Paperback
ISBN13: 9788176558488
Hard Copy Price:
R 150 / $ 2.14
FREE Delivery in Maharashtra on orders over ₹499.00
For International orders shipment charges at actual.
Buy Book
Standard delivery in 2-3 business days | Faster Delivery may be available
Summary of the Book
In this collection we bring you three of the best-known stories from the Arabian Nights. The tale of Aladdin and his magic lamp with the genie who can make all wishes come true of Ali Baba, who finds a cave full of treasures in the forest and of Sindbad the Sailor whose seven voyages take him to fabulous lands where danger and adventure lurk. Anupa Lal's lively retelling captures the wonder and magic of the tales.