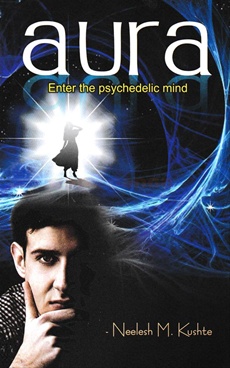 AURA Enter The Psychedelic Mind
Authors:
Neelesh M. Kushte

Publication:
Majestic Publishing House

Pages: 432
Weight: 500 Gm
Binding: Paperback
Hard Copy Price:
R 450 / $ 6.43
Shipping charges will be applicable for this book.
For International orders shipment charges at actual.
Buy Book
Standard delivery in 2-3 business days | Faster Delivery may be available
Preview
Rahul Deorukhkar
16/06/2017
Though a love story, still cannot call it a love story per se. First time I read a book-in-a-book, too. Really hatke!