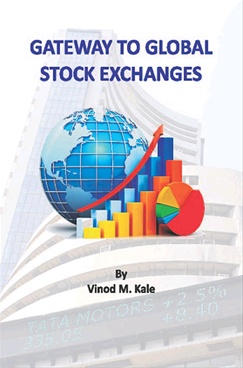 Gateway to Global Stock Exchanges
Author:
Vinod Kale

Publication:
Anuradha Prakashan

Pages: 122
eBook Price: R 140 / $ 2.00
Preview
Sudhir V. Joglekar
19/09/2021
I read Gateway to global stock exchanges and could not keep the book down. This topic requires research/in depth knowledge of the subject. Like the author I too feel that,"Time has come to invest in global markets and we better get equipped". Reading this book is a must, since trying global investment is going to get more and more exciting.
The book is useful for management students, aspiring career in capital markets.