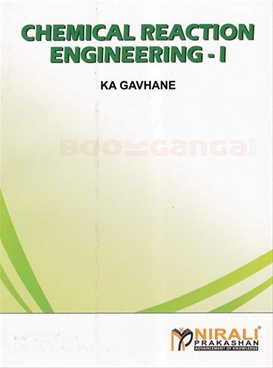 Chemical Reaction Engineering-I
Revised Edition
Author:
K. A. Gavhane

Publication:
Nirali Prakashan

Pages: 667
Weight: 868 Gm
Binding: Paperback
ISBN10: 8185790876
ISBN13: 9788185790879
Hard Copy Price:
10% OFF
R 500
R 450
/ $ 6.43
Shipping charges will be applicable for this book.
For International orders shipment charges at actual.
Buy Print Book
eBook Price: 32% OFF R 500 R 340 / $ 4.86
Standard delivery in 2-3 business days | Faster Delivery may be available
Preview
Summary of the Book
Degree Course In Chemical Engineering Of All Universities In India
can u provide me 16 th edition of this book
Rahul Khandelwal
13/01/2014
absolutely fabulous piece vry lucid and understandable!!!no indian author has written such a gud book on reaction engg...thanks 2 K.A.Gavhane !!!