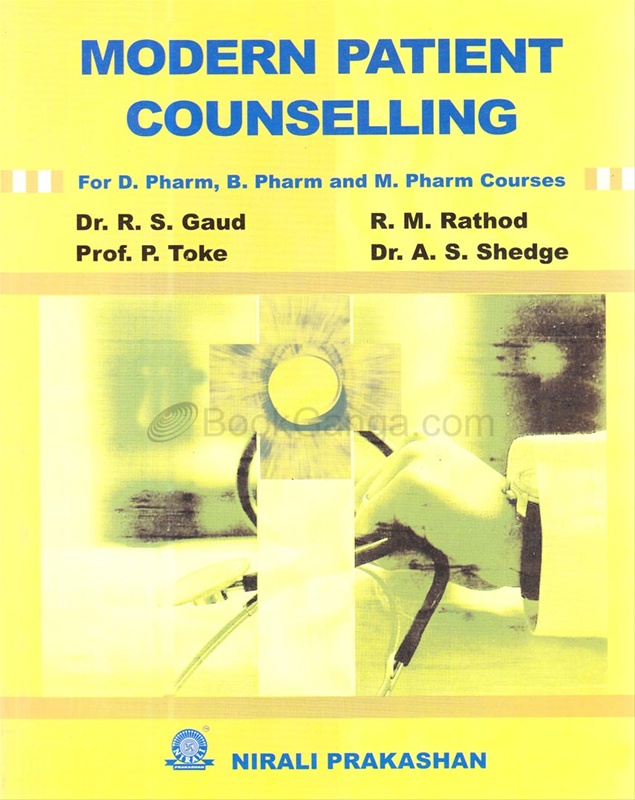 Modern Patient Counselling
For D. Pharm, B. Pharm, and M. Pharm Courses
Author:
Dr. A. S. Shedge

,
Prof. P. Toke

,
R. M. Rathod

,
Prof. R. S. Gaud

Publication:
Nirali Prakashan

Pages: 280
Weight: 632 Gm
Binding: Paperback
ISBN13: 9788190639651
Hard Copy Price:
R 225
/ $ 2.88
Shipping charges will be applicable for this book.
For International orders shipment charges at actual.
Buy Print Book
Standard delivery in 2-3 business days | Faster Delivery may be available
Preview
Summary of the Book
Content :
The Book provides guidelines for safe usage of drugs.

Book has been specially written for patient counseling.

Ttion on most commonly used drugs by oral and external routes along with their Synonyms and Brand Names have been provided. All precautions have been taken to provide genuine and correct information about drugs.