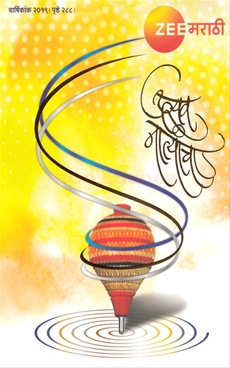 झी दिवाळी अंक उत्सव नात्यांचा २०१९
Publication:
ग्रंथाली

Pages: 288
Weight: 615 Gm
Binding: Paperback
Print copy is out of stock, you can buy
eBook
, which can be read on iPhone, iPad, Android mobile phones / tablets or windows PC/Laptop by using BookGanga eBook Reader App.
To download BookGanga eBook Reader App
click here.
Preview
Chiranjiv vedak
19/11/2019
माझ्या दुकानात झी मराठी उत्सव नात्यांचा उपलब्ध आहे कोणाला हवी असेल तर संपर्क साधावा 8080080850
Please inform to me when are Zee Marathi Diwali Ank available on book ganga online store.
Vishal Waghmare
30/10/2019
why not available everytime when i search.. also why add to wishlist option is not available?
pramila Khilari
29/10/2019
No