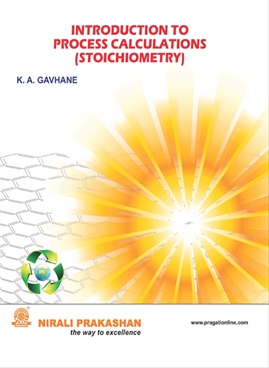 Introduction To Process Calculations (Stoichiometry)
Second Year
Author:
K. A. Gavhane

Publication:
Nirali Prakashan

Pages: 610
Weight: 756 Gm
Binding: Paperback
ISBN10: 8185790877
ISBN13: 9788190639668
Hard Copy Price:
10% OFF
R 500
R 450
/ $ 6.43
Shipping charges will be applicable for this book.
For International orders shipment charges at actual.
Buy Print Book
eBook Price: 28% OFF R 500 R 360 / $ 5.14
Standard delivery in 2-3 business days | Faster Delivery may be available
Preview
Summary of the Book
* Second Year Diploma in Chemical Engineering, Petrochemical Engineering and Chemical Technology.

* Degree Courses in Chemical Engineering, Polymer Engineering and Petrochemical Engineering of All Universities in India.
nikhil sagar
05 Feb 2017 05 30 AM
pdf